The Noosa Strade Bianche pays homage to
cyclings 'golden age'

.
In the vein of the famed L'EROICA in Italy, Noosa Strade Bianche is strictly for steel framed cycles, no carbon fibre, including forks! As a celebration of the steel framed cycle, there is no restriction on age of the frame set. In 2021 we introduced of a 'Keeper of the Flame' category, that is; steel frame with some modern components (Neo Retro).
Noosa Strade Bianche encourages the renaissance of the artisan-built steel frame taking place across the world. If you have a steel framed bicycle and would like to give it a ride on some of the most picturesque and challenging roads in Australia, then the Noosa Strade Bianche is the event for you.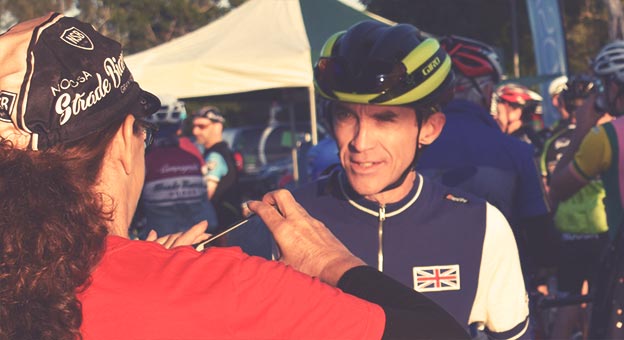 The Noosa Strade Bianche just had its 10th birthday and has grown from humble beginnings in 2010 to the premier vintage cycling event in Australia. The first ride took place in 2010 with a few mates sharing an adventure on their steelies. Just before Christmas in 2011, with just 2 weeks notice, 18 riders took part in the inaugural 'Noosa L'Eroica' proper, and a great little bike show was also held in the park alongside the Noosa River. A name change followed after a cease & desist from L'eroica in Italy! We became Noosa Strade Bianche.
Noosa in October – Bike Riding Heaven!
In October, Noosa is blessed with great weather, and there are some fantastic roads and scenery just a short ride out of town As the event has grown, we have been able to support a couple of worthy charities, including Destiny Rescue in 2014, and Sunshine Butterflies in 2015. In 2016, NSB supported Meals on Wheels, Cerebral Palsy League & Brighter Future 4 Kids.